Chemicals are now just a mouse click away
Nowadays, people want to do everything on the computer. Quickly and without hassle, we expect to be able to book services online such as lodging and transportation, and with just a click on the mouse buy anything we want.
It's safe to say that the digitalisation of goods and services has completely revolutionised the way business is done today.
This wave of new online opportunities seems to be washing over all industries – and the chemical industry is no exception. Online platforms for chemicals are popping up here and there, some are managed by chemical companies themselves and others by new start-ups who see the business potential.
Digitalisation is still very new to the chemical industry and it seems the industry is right now figuring out how to best incorporate digitalisation and benefit from it, but one thing they have in common is their aim to digitalise the sales and distribution of chemicals.
"Two thirds of all chemical
sales will be made online the coming five years"
It has been predicted that more than two thirds of all chemical sales will be made online the coming five years, therefore, companies that lag behind on digitalising their business will face a competitive disadvantage moving forward.
One of the most important tasks in the digitalisation of chemicals is to optimise searchability and findability on the websites. Today, navigating in big chemical portfolios is quite difficult and you need to know exactly what it is that you're looking for in order to find it.
This was actually one of the main reasons for creating Marketplace. We discovered that there was a frustration in the manufacturing industry over having to play detective to find the safer alternatives hidden somewhere in the enormous portfolios presented by the chemical producers.
We thought that if we could gather all safer solutions in one single place, we would not only promote the use of sustainable chemistry, we would also save time and effort for potential buyers and make it easier for them to choose a safer alternative.
So, if digital platforms can improve searchability and findability, their potential is huge. Since we're not talking about cents and pennies when it comes to sales of chemicals, attracting just a few more customers would mean a lot of money for the companies.
"Our mission is to connect suppliers of safer alternatives with potential buyers"
Today, most platforms tend to function as matchmakers, which means that buyer and seller are made visible to each other and can connect through the platform while the actual sales take place outside.
An obvious example is the platform you're reading this text on – Marketplace. Our mission is to connect suppliers of safer alternatives with potential buyers, but you won't find any prices or shopping cart symbols on the website.
Even if there are platforms where you can purchase chemicals directly on the website, it's not quite as straight forward as buying a shirt online and hoping that it will fit you. The purchase of chemicals usually requires a bit more research and assurance.
What is important, however, is to make your products visible to the right audience and simplify the route to a potential purchase.
Up until recently, online marketing and sales in the chemical industry consisted of a company setting up a website as part of an online brochure where potential customers would actively investigate the company's products and then follow up by contacting a specific salesperson.
This is too much of a hassle for today's buyers. According to a 2017 McKinsey study, 85% of chemical purchasers would prefer to re-order products via a digital channel, rather than having to interact with a salesperson.
To maintain competitiveness, businesses must ensure that their organisations are ready to meet the new digital needs of customers and not lag behind.
Joining a digital platform to display their products should be an obvious choice – as should safer alternatives to hazardous chemicals be.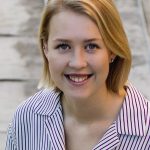 Alice Hyllstam
Marketplace Business Developer