Indian chemical industry is on the rise.
Marketplace is going there to promote green chemistry
Crowded streets and spicy food. Mahatma Gandhi. Cricket. The Taj Mahal. There are many things to say about India. Soon, we can add Marketplace to that list.
In mid-October, I will travel to Mumbai to speak at the 2019 Industrial Green Chemistry World (IGCW) convention organised by the Green ChemisTree Foundation. The two-day convention will include over 500 delegates from the chemical industry, 12 workshops and more than 40 speakers.
IGCW is India's first and only dedicated platform for the chemical industry to explore green chemistry and green engineering trends, technologies and opportunities. Its aim is to take the technical know-how of green chemistry out of the laboratories and into the factories.
Since the goal of Marketplace is to gather all safer alternatives available on the market in one single place and connect supply with demand, it's a perfect match.
"
I will be there discussing the relevance of sustainable chemistry practices"
I will be there presenting Marketplace in a workshop on Environment, Health & Safety, discussing the relevance of sustainable chemistry practices in meeting regulatory compliances and safety norms and how Marketplace can help facilitate the transition to green chemistry and safer alternatives.
I'm especially excited to get to do this in Mumbai since we have a lot of traffic coming into Marketplace from India. Actually, statistics show that almost a quarter of all visitors are located there. Not surprising since the Indian chemical industry is growing by the minute.
In 2017-2018, its market size was summed up at $163 billion and predictions say it will reach $304 billion by 2025. Already now, India is the sixth largest producer of chemicals in the world and accounts for approximately 16% of the world production of dyestuff and dye intermediates.
It will be a great opportunity for Marketplace to expand its borders, but in between all the workshops and presentations, I'll make sure to also eat a nice dhal and maybe practice some yoga.
After all, you can't substitute hazardous chemicals on an empty stomach!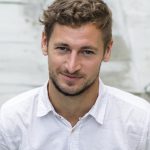 Philip Krook
Communications Officer at ChemSec