How's Marketplace doing? Here is the answer
At ChemSec, we like to think that Marketplace is pretty unique. Sure, there are other platforms that deal with safer chemicals or try to solve some problem related to toxic chemicals, but they're mostly connected to a specific industry or locked behind a paywall and so forth.
The fast, non-academic, Do-It-Yourself advertisements of Marketplace, aiming to introduce safer chemicals in all sectors – completely for free – is not seen anywhere else.
We're not saying this to talk down other "platforms", we actually cooperate with many of them in varying degrees. We're just proud of our inclusive approach, that's all.
But talk is cheap. The real question of course is not what we think about Marketplace – it's rather what the users think. So, to answer that question I'd like to share some facts and figures with you.

To the left here you see a couple of key figures that I'm going to explain a bit more in detail.
Just the other day we reached one of our internal milestones: to have 100, user created ads on Marketplace.
Lately there's been a rapid increase in the amount of advertisements coming in. It took a year for us to get the first fifty ads up, but after that, the influx of advertisements has been remarkable.
We're really pleased that Marketplace now offers a wide range of interesting alternatives – everything from non-toxic water repellents for textiles to safe flame-retardants and alternative chrome plating.
Each and every one of the ads includes a big green button that says contact supplier.

On average, these buttons are clicked more than twice a day, meaning that a potential match between supplier and customer is made.
This summer we also introduced Supporters, which is a way for stakeholders in the chemical space to actively support safer chemistry.
Ok, but what are we doing to promote the ads and the companies behind them?
One thing I'd like to mention is the Google Adwords campaign we're currently running. What it does is that people physically located anywhere along the "common" supply chain route for products; East Asia, Europe and USA, that are googling phrases related to safer chemistry are likely to get Marketplace as the top search result.
Here's an example of a Marketplace ad on Google

As of now, Marketplace sees a bit over 4,000 unique users every month who look at about 1,800 ads all together.
Wait a minute, that's less ads viewed than total users, you might ask. But remember Marketplace includes a lot of additional info. Texts like this one, chemicals management guides and news, for example, also get many views.
Other aspects of Marketplace are also starting to take off. A newsletter is now in place, which offers the subscriber updates from the world of sustainable chemistry as well as stories of successful chemical substitution and detailed information on specific chemicals and industry sectors.
Lastly, we're always working on design changes and new features, some of which will roll out very soon.
Don't be shy if your involved with a product that can replace hazardous chemicals in products. We can help you grow your business and get you in contact with new buyers.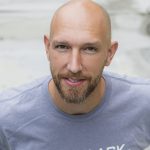 Peter Pierrou
Head of Communications