Here's the sign you've been looking for
Not everybody knows that Marketplace doesn't only cater to those selling safer alternatives; it is also possible to advertise that you're looking for something.
We know for a fact that many brands and retailers have long lists of chemicals they want to get rid of, so it was only natural to include the option to publically request something when we built Marketplace.
But to be honest, it's been hard to convince brands to openly state that they're looking for safer alternatives. It doesn't take a rocket scientist to understand why. If a brand says it's looking for a "safer chemical", it also implies – in some sense – that its product isn't optimal today. That's something only the most confident brands dare to do, like H&M for example.
ChemSec actually saw this unwillingness to be transparent coming a mile away. That's why Marketplace also gives you the option to create anonymous requests: "Tech company looking for non-halogenated flame retardant", for example. ChemSec will facilitate the contact with potential suppliers to uphold anonymity.
Personally though, I believe the fear of "coming out" – declaring that you're looking for a safer alternative – is simply unfounded. You're trying to create an even better product, so how can that not be a good thing?
There are lots of other examples of yet-to-be product innovation that companies gladly share. Or what about sports! Football fans wouldn't boo their team for trying to get their hands on better players between seasons. No, they're cheering – we'll have a better team next year!
"I believe the fear of 'coming out' – declaring that you're looking for a safer alternative – is simply unfounded"
Following this thought through, ChemSec is now announcing a third way for brands to publically show they're trying to make their products chemically better, while also giving "fans" something to cheer about: Marketplace Signatories.
As a Marketplace Signatory, you send a clear message to your customers, suppliers and network that you value transparency and being proactive about safer alternatives. Becoming a signatory is a statement of general support for the core idea of Marketplace – to increase the availability and visibility of safer alternatives. In the larger scheme of things, becoming a signatory also helps create a demand for safer chemistry and helps it grow.
As additional benefits, signatories are allowed to use the Marketplace logotype in marketing material and on websites, and can also use their own brand name and logotype on Marketplace. It's a pretty sweet deal, especially considering that ChemSec is constantly on the road, talking about which companies are chemically progressive. In short, it's free PR.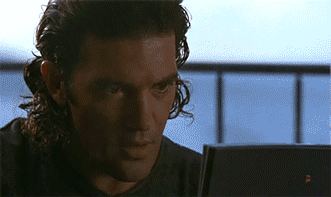 Yep, that's right. Free PR.
It's not only brands and retailers that can become signatories. Trade associations, universities, agencies and NGOs are also very welcome.
One of the first signatories was our friends at GreenBlue who run CleanGredients, a database of chemical ingredients used primarily to formulate cleaning products that have been pre-approved to meet the US EPA's Safer Choice Standard.
Earlier this summer Marketplace and CleanGredients also entered a partnership that allows CleanGredients' users to market their products on Marketplace, further increasing the visibility of these products in both Europe and the US.
Click here to read more about becoming a Marketplace Signatory.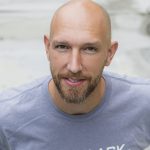 Peter Pierrou
Head of Communcations