Marketplace offers suppliers of safer alternatives an opportunity to advertise their products.
All companies offering solutions that can replace or remove hazardous chemicals are welcomed. Marketplace currently promotes drop-in chemicals, technical solutions and new materials as well as bio-based alternatives.
To advertise your products or chemicals the following criteria must be fulfilled:
No substances on REACH Candidate List
No substances on the SIN List
No substances with CMR properties
No substances with PBT/vPvB properties
No EDCs
The easiest way to start advertising
Hi there,
My name is Jonatan Kleimark and I'm the project leader of Marketplace. I've helped over 100 companies place their ad on this platform and get access to many new potential customers.
I can answer all your questions.
Does your product fit?

What are the benefits of being on Marketplace?

What does it cost?
Just send me an email and I will get back to you soon.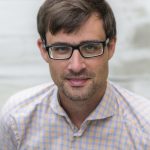 Jonatan Kleimark
Project leader